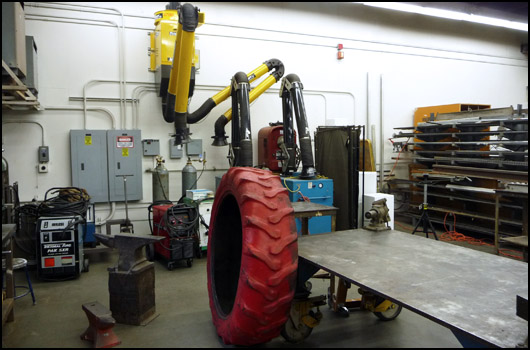 The sculpture studio offers students the ability to develop a strong knowledge of fabrication processes in various media, such as wood, metal, bronze, clay, plastic, and repurposed objects. 
In our expansive metal shop we have a full range of welding, cutting, rolling, sand blasting, and bending equipment.  Our campus also has a maker space, accessible to all students for 3D printing, laser etching, and sewing machines.  
Students are encouraged to merge technologies and resources to broaden their art making experience.  With the added benefit of a large courtyard our students are able to experiment with larger projects.